SEEC is a photographic science-art project that investigates how light moves across a subject. This happens at the speed of light and within a few nanoseconds (1 nanosecond = 0.000000001 seconds). Light scattered from objects closer to the camera will be imaged earlier than those further away. Using modern technology we can literally watch light (photo-) in the process of writing (-graphy) an image.
Upcoming Event:
LASER talk @ University of San Francisco
May 9, 2017
USF (University of San Francisco, CA)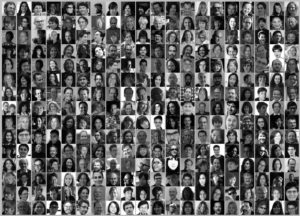 SEEC Photography is honored to present the talk "Photography at the speed of light" once again at a Leonardo Art Science Evening Rendezvous (LASER), this time at the University of San Francisco.
The LASERs are a national program of evening gatherings that bring artists and scientists together for informal presentations and conversation with an audience. The mission of the LASERs is to provide the general public with a snapshot of the cultural environment of a region and to foster interdisciplinary networking. Each evening, free of charge and open to the public, presents up to four artists, scientists, philosophers, historians, inventors and scholars who are working on paradigm shifts.
SEEC Photography presented at LASER USF the 9th of May. Brewster Kahle from the Internet Archive will be also presenting this evening.
Leonardo Art Science Evening Rendezvouz (LASERs)
University of San Francisco
Chaired by Piero Scaruffi
http://www.lasertalks.com