EVENTS HISTORY
8 DEC, 2016 @ LASER talks, Stanford (US)
The LASERs (Leonardo Art Science Evening Rendezvous) are a national program of evening gatherings that bring artists and scientists together for informal presentations and conversation with an audience.

The mission of the LASERs is to provide the general public with a snapshot of the cultural environment of a region and to foster interdisciplinary networking. Each evening, free of charge and open to the public, presents up to four artists, scientists, philosophers, historians, inventors and scholars who are working on paradigm shifts.
SEEC Photography presented at LASER Stanford the 8th of December (8:10pm). The evening included talks by Cheryl Leonard (Composer), Mark Nelson (Stanford Peace Innovation Initiative) and Caterina Zhang (live from Shanghai).
Leonardo Art Science Evening Rendezvouz (LASERs)
Stanford University
School of Medicine – Alway building – AlwayM112
Chaired by Piero Scaruffi
http://www.lasertalks.com
---
28 SEP, 2016 @ Vision+Light – UC Berkeley (US)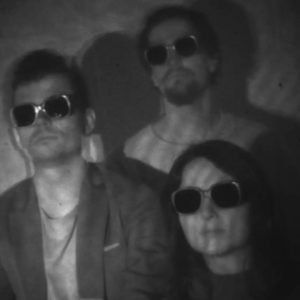 Vision+Light at UC Berkeley [October 27 + 28, 5:30-8:30pm]: Experience the boundaries of the natural world, from the infinitesimal to the cosmic scale. During two evening events, explore exhibits of microscopy, multimedia artwork, digital sound and sculpture, created by artists and scientists probing our world for deeper understanding. Examine the minute universe with cutting-edge microscopes, play with robots, fold paper with an origami master, and join in fascinating conversations on science, image and creativity.
SEEC Photography talk on Friday October 28, 2016 from 7:30-8:15pm
Vision+Light
UC Berkeley
Energy Biosciences Building
2151 Berkeley Way
http://scienceatcal.berkeley.edu/visionlight-extending-the-senses/
---
8-9 SEP,

2016

 @ Ars Electronica Festival (AT)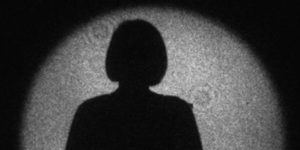 SEEC Photography is a science-art project that investigates how light moves across objects. This happens at the speed of light and within a few nanoseconds (1 nanosecond = 0.000000001 seconds). We use a gated camera, which allows for exposure times as short as 0.1 nanoseconds to record the motion of ultra-short laser pulses across subjects that represent traditional photographic themes, like the portrait, the still life or a horse's head—in reference to Eadweard Muybridge's pioneering work in stop-motion photography. The main character of these archetypical forms of photography is not the subject in front of the camera but light itself, traveling across the subject, being scattered and reflected off of surfaces. We literally watch light (photo-) in the process of writing (-graphy) an image.
Not recommended for epileptics.
About Deep Space 8K
Crystal-clear images on a jumbo-format 16×9-meter wall-and-floor projection surface make a visit to Deep Space 8K in the Ars Electronica Center an unforgettable experience. Whether you're viewing giga-pixel photos, ultra-high-definition videos or virtual 3-D applications in 8K resolution—Deep Space is the ultimate setting for concerts, performances and presentations.
Thursday, 8. Sept. 2016 3pm and Friday, 9. Sept. 2016  1pm
Ars Electronica
Ars-Electronica-Straße 1
4040 Linz
Austria
http://www.aec.at
---
19 AUG-2 SEP, 2016 @ Aggregate Space Gallery (US)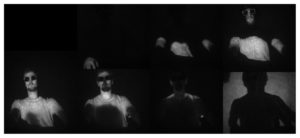 299792458, an installation by SEEC Photography, on view from
19 August – 24 September 2016 at Aggregate Space
SEEC Photography is a project by Thomas Juffmann, PhD, Philipp Haslinger, PhD, and Enar De Dios Rodríguez that investigates the way in which light moves. By using advanced camera technology, SEEC Photography allows us to see what happens at the speed of light (c=299,792,458 m/s). The main character of their archetypical photographs is not the subject standing in front of the camera but light itself as it travels across the subjects, scattered and reflected. Aggregate Space Gallery presents 299792458, a light installation that exposes how we experience the world by slowing our vision to mere nanoseconds, to a moment where science, technology, and art intersect.
This exhibition was curated by Guusje Sanders as the culminating project of Aggregate Space Gallery's annual intensive gallery internship.
Opening Reception
19 August 6-10pm
First Friday Event
2 September 5-8pm
Second Saturday Artist Talk (27 August):

Gallery Hours
Saturdays 1-5pm
and by appointment 
Aggregate Space Gallery
801 West Grand Avenue
Entrance on West Street
Oakland, CA 94607
510.832.3807
www.aggregatespacegallery.org
facebook.com/aggregatespace